The Holon Community is a place where you can eliminate inefficient workarounds and access the critical patient information you need with the user experience you want — all within your existing EHR. Whether you are an ACO, IPA, or larger health organization, we offer tools and services for your unique needs.
92% of health leaders
want tools that identify care gaps and help them address those gaps seamlessly.
"We have access to all the records, but it can be very frustrating because their data does not auto-populate into our EHR."
– Provider Leader
90+% of health leaders
say tools that identify coding gaps are must-have platform features.
"Coding gaps are a nightmare, and everyone involved knows it."
– Payer Leader
61% of providers
say managing the prior authorization process is their top concern.
"Prior authorization is the bane of any clinician's existence… it is so time consuming and annoying."
– Enterprise Leader
Role-based personalization ensures each team member receives exactly what they need, when they need it, the way they want it.
Instantly find and close gaps in care
Improve HCC coding for accurate risk adjustment
Manage referrals with simplicity
Speed up prior authorizations from several minutes to seconds
Support clinical teams with a simple, personalized experience to drive value and results
Insights
Access the information you need to ensure high-quality care.
See How
Referrals
Reduce the referral process from minutes to seconds.
Get Started
What providers are saying:
"I have been a Physician's Assistant at Coastal Health & Wellness for 16 years. I have experience supporting care measurements, such as UDS, in multiple ways. When I started, everything was done through clunky Excel sheets and quarterly reports, which weren't very proactive. Before having the Holon app, I wouldn't even have a chance to actually look at specific screenings within our EMR, because you have to be at the right place and it required multiple clicks. Today, all I have to do is open a chart and the information shows up! And since the tool can be used by the entire care team, it works perfectly in our daily huddle process. It takes a whole village to make one measure!"
"As a provider, I use the app in pre-visit planning (chart prepping portion of my day), where I review the patient's information and have a baseline of what I need to accomplish with the patient. That's where Holon stepped in and helped me."
"This app is becoming a more and more integral part of our practice and allows us to save a lot of time without having to dig for information."
Holon's patented platform and relief technology is trusted by: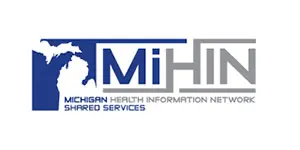 Discover the place where healthcare is made effortless with personalized tools that eliminate process complexity. Provide relief for each care team member so they can focus on what matters most.