Integrated as a powerful complement to your solution, Holon Community helps to elevate your value in today's competitive environment.
Complement your solution with a personalized user experience.
Increase the application and utilization of your solution
Curate intelligent information from internal and external sources — including unstructured data, Social Determinants of Health (SDOH) files, and HIEs
Automate the delivery of actionable information and analytics to end users
Surface care and coding gaps seamlessly within established workflows
Close the loop on referrals and prior authorizations all in one place
Extend your solution's data-gathering capabilities
Demonstrate value and improve satisfaction for clients and end users
Streamline the delivery of valuable data and analytics for all members of the care team – right within the workflows and solutions they're already using.
Get Started
Insights
Provide access to information from internal and external sources within the care team's existing workflow.
See How
Referrals
Complete referrals in just a few clicks.
Get Started
What our partners are saying:
"Through our partnership with Holon, we can now provide actionable analytics, regardless of EHR technology, to help physician groups, community health centers, ACOs, and health systems deliver more efficient, high-quality, and cost-effective care."
"With our recent partnership with Holon, the NextGen Population Health Platform is now serving up multi-sourced data at the point of care in ways that fit and adapt to physician and care team workflows, by averting the need for them to log on to multiple systems in order to see a full view of the patients' data and information."
Holon's patented technology is trusted by leading healthcare companies: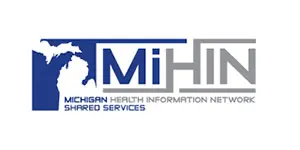 Eliminate burnout and provide value by creating a place where care teams come together to efficiently deliver high-quality care without system pain.