Support care teams with a personalized solution that provides system relief. Holon Community eliminates data silos and automatically delivers information and communications within existing systems. You'll see immediate results from your provider network as they improve care and lower costs.
Relieve the information burden across the entire continuum of care.
Automate delivery of actionable information to providers without workflow disruption or difficult system integrations
Close gaps in care and reduce costs
Improve risk management, HCC coding, and RAF scores
Assure continuity of care with simplified referrals
Increase provider satisfaction and performance
Improve quality across your provider network
Make informed decisions with access to performance and utilization data
Insights
Interactions become effortless with easy access to intelligent information throughout the continuum.
See How
Referrals
Drive performance among preferred providers and reduce network leakage.
Get Started
What payers are saying:
"Prior to Holon, we were challenged with our providers ordering tests that were later denied by payers causing a loss of revenue and time and resources trying to resolve the denial. With Holon, we've been able to implement payer specific rule sets that help us and our providers by ordering the correct test for their patients. The results have reduced denials, improved resource efficiency at both CPL and the provider office, and a five percent overall improvement of revenue capture."
Holon's patented technology is trusted by leading healthcare companies: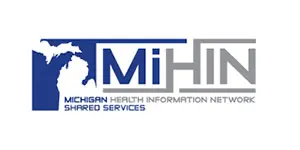 Create a place for care teams to come together while saving time and relieving the burnout and barriers to delivering high quality care.